a history of experience matters
Application design and development has been the cornerstone to our success over the last 20 years. We have worked with SharePoint, in every form, since the 2007 release. Our company was one of the first to lead development efforts during Office 365 SharePoint Online beta, and release, in 2011. From intranets, to extranets, to dashboards, to essential business applications, our staff has seen and done it all when it comes to SharePoint. Let us put this knowledge and experience to work for you and your organization.
Our team of SharePoint developers provide start to finish customization and development to solve your organizations challenges. 
PowerApps
PowerApps development is the future for advanced SharePoint forms development, whether the user accesses the form from a SharePoint site, a Teams site, or a mobile device. We can assist you in PowerApps development projects of all shapes and sizes.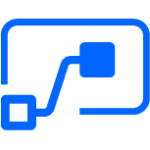 PowerAutomate
Power Automate is a powerful automation engine that allows SharePoint sites to take on a life of their own. Whether you need to perform a complex business approval process, implement advanced security measures, or build a robust site deployment process, Power Automate is the tool for the job. Let us partner with you to develop these solutions. We can also train your staff on how to extend and maintain them using this powerful platform.
PowerBi
PowerBI is a great product for providing intelligent dashboards and reports based upon data stored in SharePoint or elsewhere. Through our previous work, we have gained tremendous insight and capability into utilizing this product to expand usage of SharePoint.
Often the most complex and challenging projects we have worked on involved integrating external systems into SharePoint. These projects can also provide the most value to an organization – as it can bring live valuable data into the powerful SharePoint platform. Let us work with you to expand your SharePoint sites into other business landscapes. Populate your PowerApps forms with data from other databases. Connect your Flows to data sources outside of Office 365. Build rich PowerBI dashboards that blend SharePoint data with data from your external systems.